Why plant an AHOP?
All Christ-centered prayer movements a mission and a place in the Body of Christ. Our mission is to draw a diverse group of intercessors who have one thing in common: to contend for the Lord's will in its city, state and nation—and we give you the resources to do it. 
When choosing a prayer movement to align with, ask the following questions:
Does the movement align with my prayer goals?
We are looking for intercessors who are praying for their cities and nations, praying for the harvest, and contending for revival.
Does the movement help me connect with other intercessors?
AHOP offers you a personal e-mail address, a city-branded Facebook group, and an interactive map that lets intercessors in your city find and contact you directly.
Does the movement offer intercessory prayer training opportunities?
AHOP offers online training opportunities, and personal interaction through periodic scheduled phone/Zoom calls with Jennifer LeClaire. You can send in any questions and we will answer them via email and create video answers as well. We also offer discounts on the School of Prayer & Intercession on schoolofthespirit.tv.
Do you have a focus on outside the four walls of the church?
Yes, we have houses of prayer inside companies and inside prisons, as well as e-houses of prayer for intercessors who don't have a physical location to meet.
Does the movement offer flexibility in meeting times?
While we encourage you to meet once a month or more, AHOP is not concerned with how many intercessors you have or where you meet. We understand your life is busy. The important thing is that you meet.
Does the movement have endorsements from major prayer leaders in the Body of Christ?
AHOP has endorsements from Mike Bickle, Lou Engle, Cindy Jacobs, Bill Hamon, James Goll, Dick Eastman, Becca Greenwood and Dr. Michael Brown.
The Story Behind The AHOP Movement
In 2007, the Holy Spirit woke up in the middle of the night and told me He would bring a Third Great Awakening to the nation. I believe we are going to see the greatest Great Awakening in the history of the world and it will spill over into the nations of the earth for the glory of God. I believe we'll see a movement greater than all previous moves of God put together. And I know it's predicated on prayer.
START AN AWAKENING HOUSE OF PRAYER
Four times in Scripture, we see the concept of the church as a "house of prayer" (Isaiah 56:7; Jeremiah 7:11; Matthew 21:13; and Mark 11:17). In Mark, Jesus said, "Is it not written, 'My house shall be called a house of prayer for all the nations'?"
Awakening House of Prayer in Fort Lauderdale is a church—but more than a church. It's a church that models itself in many ways after the early church—the Book of Acts church focused on fellowship, equipping, sending, awakening and societal transformation.
Not all AHOPs are churches. In fact, most aren't. Most are gatherings of intercessors. Some birth churches over time. Some don't. Nevertheless, Awakening House of Prayer in any city is a true ekklesia—a tactical operation, organization, and deployment.
AHOP builds on the foundation on authentic relationships with people of like precious faith pressing in to see revival and awakening, with signs, wonders, and miracles.
Our network of churches and prayer houses is relational rather than denominational. Rather than setting up a structure that constricts freedom of expression in your region, we have developed a model that allows you to embrace the unique needs of your city without compromising your unique voice as you advance our shared vision.
Endorsements for AHOP
Being a person of prayer is one of the most important callings in one's life. Jennifer LeClaire is a person of prayer and Awakening House of Prayer is a strong expression of bringing prayer to the local level so intercessors can contend for revival in their city. She is the real deal; a true gift to the body of Christ.
Mike Bickle
Director of IHOPKC
Endorsements for AHOP
"In strategic times and seasons, the Lord raises up new voices with a fresh clarion call to awaken the Body of Christ and the nations into their God designed destinies. It is my honor to commend to you the new prayer strategy being initiated by my trusted friend, Jennifer LeClaire. Sign up as a watchmen on the walls with the AHOP prayer movement and make a difference before the throne of God with a company of radical worshipping intercessors."
Dr. James W. Goll
Founder of God Encounters Ministries
International Speaker and Author
Endorsements for AHOP
"The one that can get men and women to pray frame the future of the world. Jennifer LeClaire is one of the bright and shining lamps of this present day prayer inflammation in the earth. Not only fanning the flame of many prayer movements through her writing and speaking, she is now igniting her own that is being multiplied across the nation. I, and TheCall rejoice in this freshly lit lamp that will surely bring light to many."
Lou Engle
Founder of TheCall
Endorsements for AHOP
Now more than ever the Body of Christ is to be mobilized to pray. As prayer leaders, many know we are in a strategic time where God is breathing His breath of life and fire onto a prayer movement that will arise in unity to move forward to see revival and transformation realized. It is a known fact that all great moves of God can be traced to a kneeling figure. Awakening House of Prayer is one such movement.
Becca Greenwood
President
Christian Harvest International
Strategic Prayer Action Network
Endorsements for AHOP
There is no greater need in the Church today than to get God's people praying. Without prayer – fervent prayer, persistent prayer, unified prayer, desperate prayer – there will be no awakening. I commend Jennifer LeClaire for heeding God's call to call His people to prayer. Let the awakening come!
Dr. Michael L. Brown
host, the Line of Fire radio broadcast and
the Word on Fire, TV show
Endorsements for AHOP
Scripture tells us "God is a consuming fire" (Hebrews 12:29, NKJV) and I sense the fire of the Lord all over the vision of AHOP! Like a blazing red-hot fire storm in a bone-dry forest, may this movement spread swiftly to birth a passionate global network of intercessors ignited to see their cities and nations ablaze with the transforming awareness of the glory of the Lord!
Dick Eastman
International President
Every Home for Christ
Endorsements for AHOP
Every prayer movement needs furnaces to stoke the fires of awakenings. Jennifer LeClaire is building a network for intercession to do just that.
Dr. Cindy Jacobs
Generals International
Endorsements for AHOP
Jennifer LeClaire has started a prayer movement. It is being used of God to awaken the Church and advance the Kingdom of God. There is no one anymore qualified to lead this movement than Jennifer. She is a prophet of the Lord with great prophetic insight to God's present purpose for His Church. Jennifer is a leader that can be trusted for she has proven to have great integrity and is committed 100% to Jesus Christ. God bless you Jennifer for having the vision and commitment to co-labor with Christ in building and using His Church.
Bishop Bill Hamon
Bishop of Christian International Apostolic Network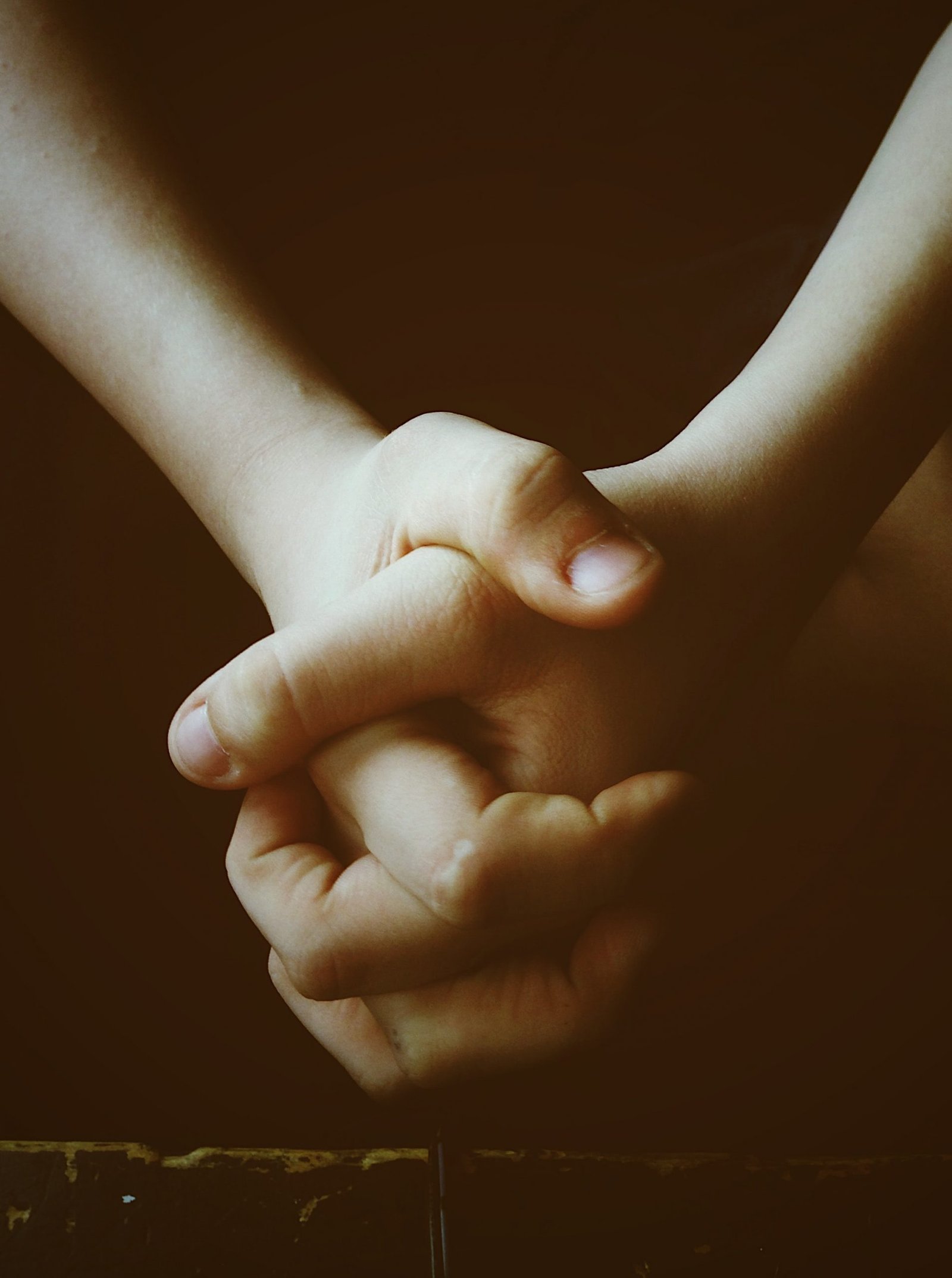 WHAT WE OFFER
We know planting a house of prayer, revival center or church can be overwhelming, exciting, frustrating and inspiring all at the same time. We want to offer you the support you need. Here's what we can offer you as part of the AHOP family.
A website with your city expression

Training through our phone seminars and conferences

Advice and encouragement

Networking and relationships

And much more
WANT MORE INFO?
We've created a short series of videos to help you understand the house of prayer biblically, the benefits to the city and to other intercessors, discerning and answering the call to start a house of prayer. 
Is the 'House of Prayer' Biblical?
What's the Difference Between a House of Prayer and a Church?
What Are the Benefits of Visiting a House of Prayer?
Answering the Call to Start a House of Prayer
TELL US MORE ABOUT YOURSELF